The Founders of Totally Optimized Projects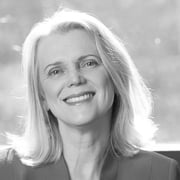 Alexandra Chapman
Chief Operating Officer, Chief Evangelist


My mission is "to leave a legacy of tools for clear thinking and for solving complex problems, and to see TOP adopted as a global movement."
In my early career in the 1980s, I was the IT Projects guru who implemented enormous banking software packages for Australian and UK banks.
Profoundly frustrated at the way the IT-centric way projects were undertaken, I switched to strategy execution in 1988 after completing an MBA at Cranfield School of Management.
In 2004, I sketched the first version of the Value Equation™ diagram on a whiteboard. Like many of our ideas, Jed and I then debated about what to call it for the next eight years!
You can read more about how my life's work shaped many of the TOP concepts.
If you would like to become an Evangelist or TOP Partner, please contact me here at TOP.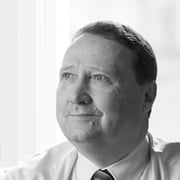 Jed Simms
(1950-2016)
Founder
Jed's mission was to "Transform how the world manages change".
Jed Simms founded Totally Optimized Projects in 1994. As Head of Strategy for a major bank, Jed saw firsthand the waste and lost opportunities from poor project results. In his role as the Asia-Pacific Regional IT Strategist for The Boston Consulting Group, Jed led the ground-breaking worldwide research into what drives and destroys project value in strategic and operational projects. It was insights gained from this research that prompted Jed to develop many of the models that now underpin TOP.
Jed became ill on his 66th birthday and died just a few months later, still working on TOP right up till his last days.
Jed is sorely missed as a friend, collaborator, mentor, innovator, and for his clear-thinking mind and wonderfully understated wit.
You can learn more about the extraordinary person Jed was here...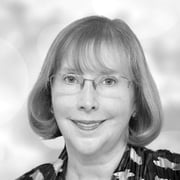 Donna Fitzgerald
Executive Director

NimblePM
I'm passionate about helping organizations work with their engaged employees to get strategy executed.
In my decade at Gartner, through my research, I showed clients how to solve big "thorny" problems, such as how to execute strategy effectively, how to convert the IT PMO into an agile powerhouse and how to set up and run a strategic EPMO.
Prior to Gartner, I ran an Agile software development organization, was a product manager at two software companies, co-founded a program management consulting company and was a Silicon Valley trained CFO.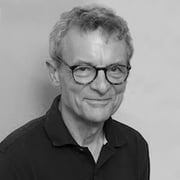 Prof. Michael Vitale
Professorial Fellow
Melbourne University School of Engineering
I am both a practitioner and a teacher of Innovation and Entrepreneurship. Over my lengthy teaching career, I have taught undergrads and postgrads at Harvard Business School, AGSM, Monash University, Melbourne Business School, Melbourne University, and at the Wade Institute of Entrepreneurship.
My first start-up, four years after finishing my PhD in, mathematics, was a software business that was acquired by a large US insurance company. Other start-ups in Australia have been in biotechnology, agricultural services, and learning aids for children with low vision.
I am also an active angel investor, with investments in TOP, and two other companies I mentored through the Melbourne Accelerator Program. I am chairman of two life sciences start-ups and an advisor to two others.
In my spare time, I train puppies for Seeing Eye Dogs Australia, preparing them to enter the full-time training program to assist clients with low or no vision.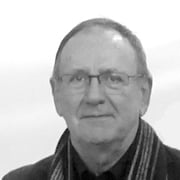 Rimas Skeivys
Principal
Ugovern
After many years in senior program roles, I was baffled by the same methodologies producing differing results from programs. Then one day, at a seminar on governance, all became clear. Governance, or rather lack of it, determined the outcome of projects - my project management skills were secondary.
In 2006, I established a Special Interest group in the Australian Computer Society, which met for over a decade to expand the discipline of governance and management of IT.
My interests include Australian and international standards, where I am a current expert member of the IT-030-01 Standards Australia committee on ICT Governance and Management.
I have been with TOP since 2015 and look forward to helping businesses achieve their outcomes using TOP thinking and doing.
TOP Regional Partners - Europe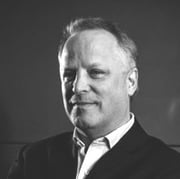 Nathan Kunkel
I have 30+ years' experience in IT management roles, Finance, process development, improvement and implementation, training, coaching, and more. I have worked in both operational and executive positions.
I am known for my open engagement and the passion to 'get things right.'
Born in the USA, I have lived for over 30 years in the Copenhagen area of Denmark.
I am certified as a TOP Trainer and Value Equation Practitioner. I have been a TOP European Regional Partner since 2014, I work with individuals and companies, showing them how to apply TOP's tools, techniques and processes to advance their know-how and to shift to a 'value first' delivery mindset.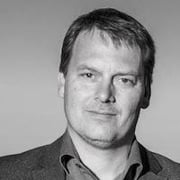 Frank Jaffa
I specialize in the establishment of projects and programmes in such a way that they achieve the maximum business value and realize the benefits they promised on time and budget.
I combine my knowledge with best practices and 20+ years of practical experience in project management working in a variety of waterfall and agile programmes and projects of all scales and complexity.
I've worked with people from all over the world and interacted with all levels of organizations. I execute and advise on project & program management and governance, business value delivery and benefits realization, process optimization, and the adoption of agile methodologies. I've advised on and successfully executed rescue operations for business-critical projects that were getting close to failure.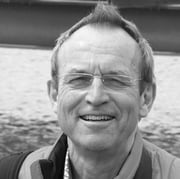 Drs. Hans Vonk
Director and Founder QSM Europe, The Netherlands
I have been an entrepreneur and business owner of QSM for 30+ years. I have been a TOP European Regional Partner since 2018.
QSM has supported thousands of IT projects to significantly reduce overruns on budget and schedule. However, often the business has been disappointed with the results. As part of my Masters of Information Economics, I researched IT projects with a particular focus on business benefits and investment value.
I am a strong supporter of TOP because business direction is the key to delivering successful projects. TOP enables the business to define their success with Outcomes Thinking. Clear Outcomes then enable change agents to deliver what the business wants and the associated benefits and values. My challenge and determination are to make this shift in thinking happen.
TOP Regional Partners - Africa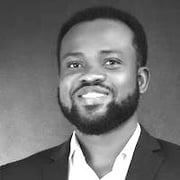 Edem Banibah
I am passionate about technology and innovation.
I am a skilled Computer Engineer and Project Management Professional. I have worked mostly in the IT/Telecommunications industry in various roles from Technical Support, Project Delivery Consultant, Project Manager, Technical Sales and Professional Services Consulting.
I am also involved in Business Value Coaching/training through my engagement as a TOP Value Equation Certified Practitioner and TOP Evangelist. I provide learnable, teachable knowledge and skills to enable everyone in an organization – from senior business executives, business managers, operational staff, project & technical specialists - to define valuable projects, execute strategy and deliver the business results.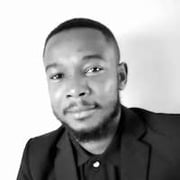 Hans Mensah
MBA, PRINCE2®, ITIL®, Project Manager
I am a technology professional with over ten years of hands-on experience in the IT/Telecommunications industry.
My areas of expertise include customer support, technical sales, project management and network performance monitoring and reporting of Key Performance Indicators.
I am passionate about building successful teams and forging the right synergies towards realizing positive change or transformation.
As a certified TOP Value Equation Practitioner, I am currently involved in coaching and facilitating the work of technology start-ups providing value to their customers through successful project delivery.